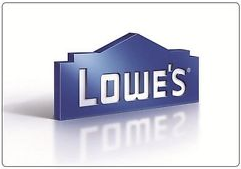 Today on eBay deals, get a $100 Lowe's gift card for only $90 shipped!
You can also pick up a $50 Kmart gift card for only $42.50.
This one comes via email. Discount gift cards are a great way to build in automatic savings on everything you buy at that store — definitely worth getting if you have plans to purchase something at one of these retailers.