If your school uses Lifetouch for photos, here are some codes to try. These are online only codes, and from comments it looks like they work in some areas but not others. If it works at your school, the box for the code will be into the checkout process right before you enter your mailing address.
10forany for 10% off.
BONUS10 for 10% off
20for40 for 20% off a $40 purchase
10for40 for $10 off a $40 purchase
Again, these will be hit or miss, but it's worth a try!  (Thanks for the codes to My Frugal Adventures)
If you choose to do your own
A lot of people choose to just do their own "school photos," since they're a lot cheaper with these package deals than through the school. Here are a few current options: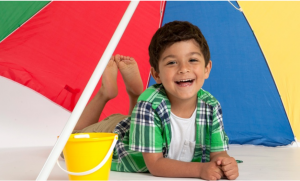 Groupon has a deal for a Picture People photo shoot + eight portrait sheets for $16.00.
Also on Groupon, Target Portrait Studio photo shoot + package starting at $19.99.