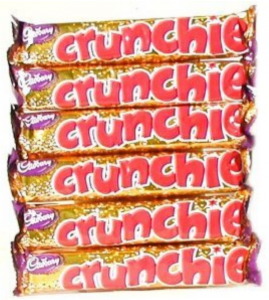 So I read an article yesterday on Hershey's attempt to keep British chocolate out of the U.S. — have you guys seen this?
As a result of a settlement with the Hershey's Company, Let's Buy British Imports, or L.B.B., agreed this week to stop importing all Cadbury's chocolate made overseas. The company also agreed to halt imports on KitKat bars made in Britain; Toffee Crisps, which, because of their orange packaging, and yellow-lined brown script, too closely resemble Reese's Peanut Butter Cups; Yorkie chocolate bars, which infringe on the York peppermint patty; and Ms. Perry's beloved Maltesers.

…

Jeff Beckman, a representative for Hershey's, said L.B.B. and others were importing products not intended for sale in the United States, infringing on its trademark and trade dress licensing. For example, Hershey's has a licensing agreement to manufacture Cadbury's chocolate in the United States with similar packaging used overseas, though with a different recipe.

"It is important for Hershey to protect its trademark rights and to prevent consumers from being confused or misled when they see a product name or product package that is confusingly similar to a Hershey name or trade dress," Mr. Beckman said in an email.
I've never personally been confused, how about you? It's not like you see these side by side at your local CVS… Anyway, those of you who are fans know that the British chocolate has a different formulation and often a better taste — where the first ingredient here, for instance, might be sugar, the first ingredient in the British counterpart might be milk. The two biggest importers of British chocolate have agreed to no longer import these products.
A while back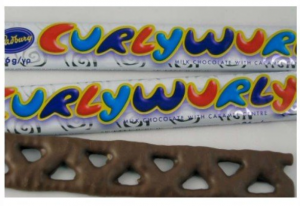 I posted a roundup of some British chocolate on Amazon a few months back — I just went back and looked, and the price on every single one of these has jumped, especially the Cadbury!