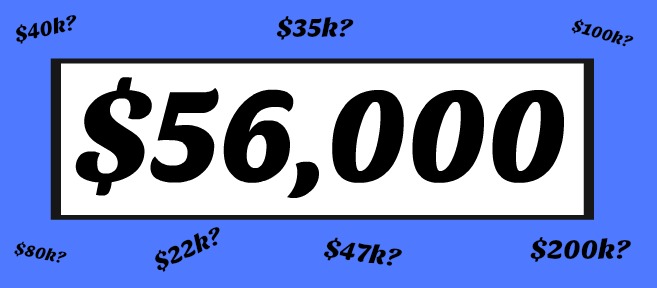 This is interesting: Have you guys seen the articles that talk about how people tend to think they're middle class no matter what their actual income is, whether they make $22k a year or $200k a year? Depending on the polls you look at, about half of all Americans describe themselves as middle class — which is often defined either as earning around the median family income of just above $56,000 (as of 2016), or as the half of the population making more than the bottom quarter and less than the top quarter of households. People's definitions of what actually constitutes middle class, however, tend to vary depending on their own family income level.
So that's a good question
What does being middle class mean to you? Does it mean making a specific income? Having enough to pay your bills? Having enough to send your kids to college or to save for retirement? Having an emergency fund that can pay for unexpected expenses, or always having enough food in the house? Having a car — having a newer car — having a paid off car?
No one really agrees on the exact definition of middle class, making it easier to see why most people think of themselves as middle class.
One more question
How much would you have to earn (or have in the bank) in order to feel rich?