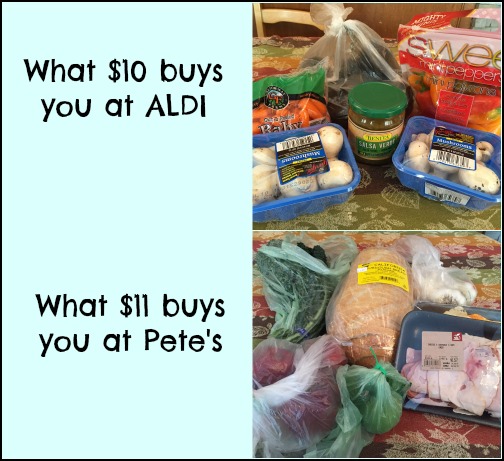 Sometimes… I just don't feel like couponing. You get that too? In honor of today's 6 year blog-iversary and Jewel's MyMixx launch, I was thinking back to 2009 this morning: AKA, The Best Year To Shop Jewel In the History of the World. Those days, alas, are long gone and most of us have changed our shopping patterns. This morning I thought about going to Jewel to try out MyMixx and grab that free 12 pack of sparkling water, but the siren call of cheap avocados and good bread proved too hard to resist — so I did the ALDI-Pete's run instead.
ALDI
9 avocados, $4.41.
Mini sweet peppers, $1.49.
Salsa verde, $1.69.
2 packs mushrooms, $1.38.
Baby carrots, $.49.
Paid $9.63.
Pete's Market
Organic lacinato kale, $.75.
2 limes, $.24.
Overpriced garlic, $2.03.
Apples, $.98.
Sourdough bread, $3.29.
Meat ends, $2.01.
Cheese ends, $1.57.
Paid $11.06. $21 in non-couponing dollars did me OK today I think — now if you'll excuse me, I have a grilled ham, cheese, & avocado sandwich to eat.