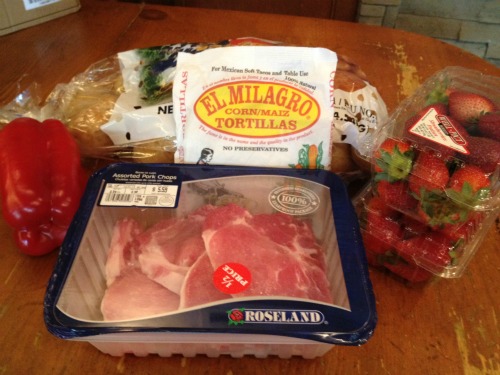 So yes, I stopped by ALDI today — I didn't buy organic produce since I didn't need those particular varieties, but am keeping it in mind that they now carry some, for next time!
ALDI
Half price clearance pork chops, $2.79.
10 lb potatoes, $1.99.
Red pepper, $.69.
2 strawberries, $2.98.
El Milagro corn tortillas, $.33.
Paid $8.93.
Ultra Foods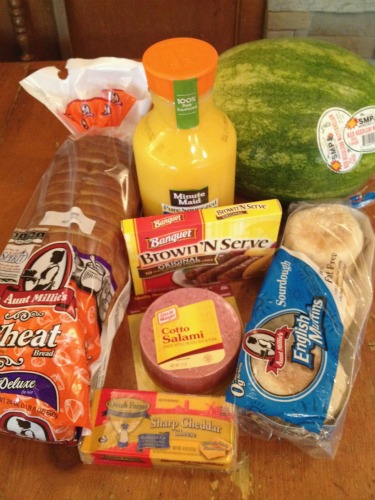 I probably don't want to know what "cotto salami" actually is, do I. It's not something I generally buy (and I'm not eating it! lol), but for $.32 I thought I'd make my guys happy.
Cotto salami, $.32 with in-ad coupon.
Aunt Millie's English muffins, $.32 with in-ad coupon.
Banquet brown n' serve, $.88.
Dutch Farms bar cheese, $1.25.
Seedless watermelon, $2.98.
Aunt Millie's bread — huh, this was $.88, but it looks like they forgot to ring it up. Oops.
Minute Maid Pure Squeezed, $2.88. Used $.55/1 printable.
Paid $8.23. Also got a rain check for the Langer's juice. For the day: $17.16.