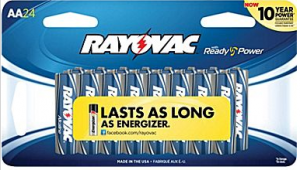 Argh, out of stock again as of 3PM 10/4!
————————–
Note: these went out of stock yesterday but as of noon 10/4/13 they are back in stock.
The Staples deal of the day is for a 24-pack of Rayovac AA batteries for $4.99. Shipping is free. They say they last as long as Energizer!