If you're a Kohl's charge card holder, you can get 20% off your entire order with code ORNAMENT20 plus free shipping with code SHIP4UDEC. Not a Kohl's card holder? Get 15% off your order with code HOLIDAY or 20% off $100+ with code RUDOLPH20. Get free shipping over $50 (no code necessary). Plus, through 12/18, earn $10 Kohl's Cash for every $50 you spend! And you can redeem the Kohl's Cash you already have, too, through 12/24!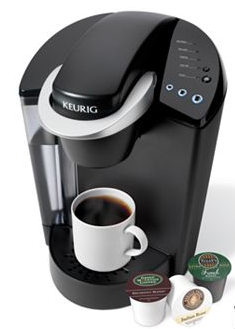 Get a Keurig coffee maker for just $95.99 and shipped free if you have a Kohl's card! $101.99 with no Kohl's card.
Women's Sonoma pajama sets are $15.99 with Kohl's card and $16.99 without.
Home Classics fleece throws are only $3.99 for Kohl's card holders with code ORNAMENT20 and $4.24 for non-card holders with code HOLIDAY.
50% off Fisher Price, Playskool and Tonka toys. This Fisher Price Imaginex pirate ship toy is just $19.19 with 20% off and $20.39 with 15% off.
Remember, you get 20% off everything if you have a Kohl's card, or you can get 20% off on orders of $100 or more without a card! Lots of great deals to be had!